The week has finally come! Starting Thursday, March 30th, the West Haven High School Theatre Workshop will perform 𝙂𝙧𝙚𝙖𝙨𝙚! There will be 4 shows from Thursday - Saturday. Please see the flyer for more information and purchase tickets here >
https://bit.ly/3xf7kxC
.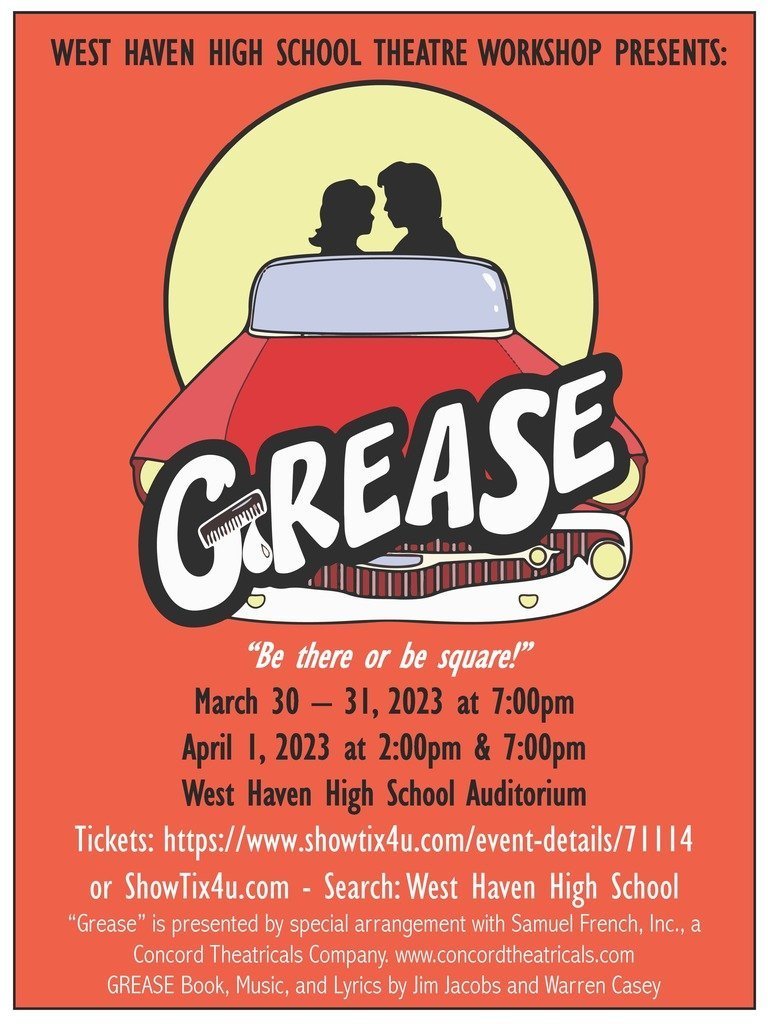 Our Life Skills program at West Haven High School was recently featured in the New Haven Register! Read all about it here >
http://bit.ly/3K9lGqG
.

Learning about potential and kinetic energy by building catapults is fun in STEM class.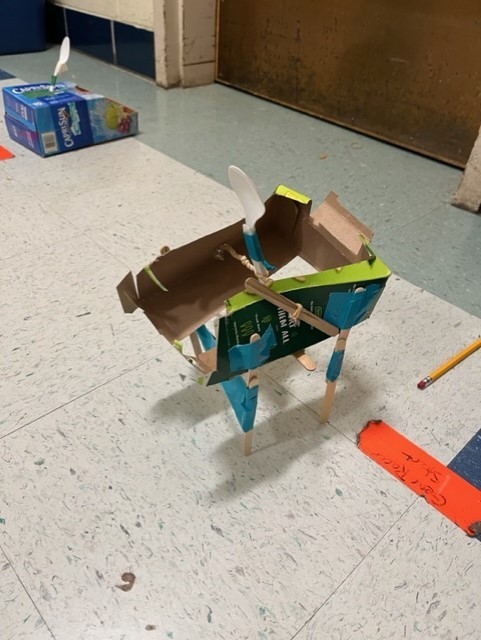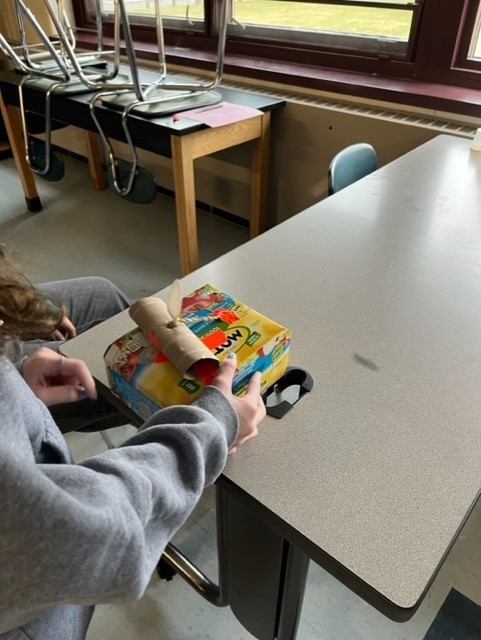 Bailey Middle School's National Junior Honor Society visited Seth Haley's first graders today and brought a fun project for all! Swipe 👉 to see the awesome time that everyone had! 🍀 #westhavenpublicschools #westhavenct #whps #bailey #haley #stpatricksday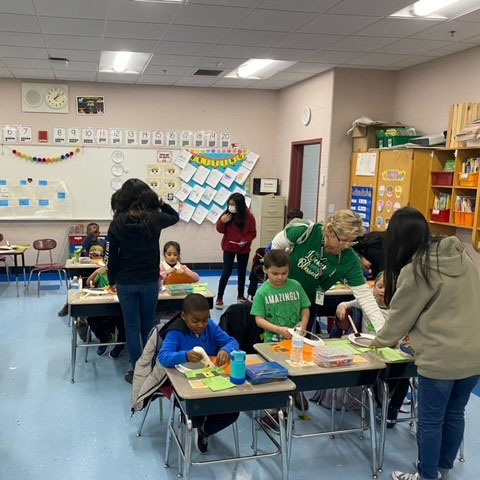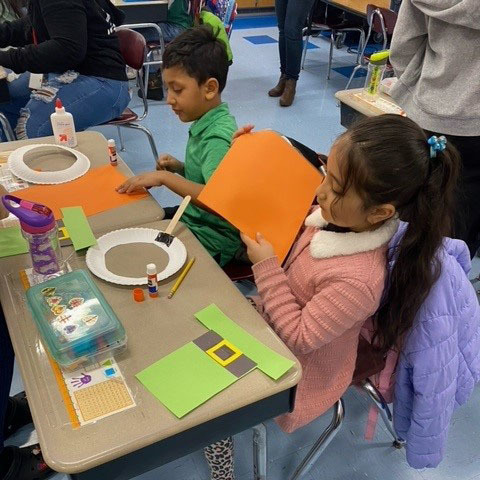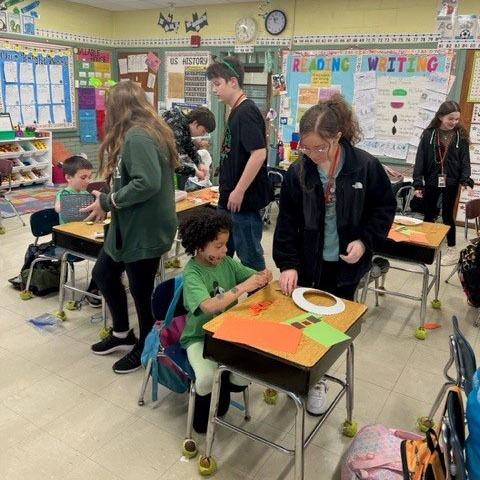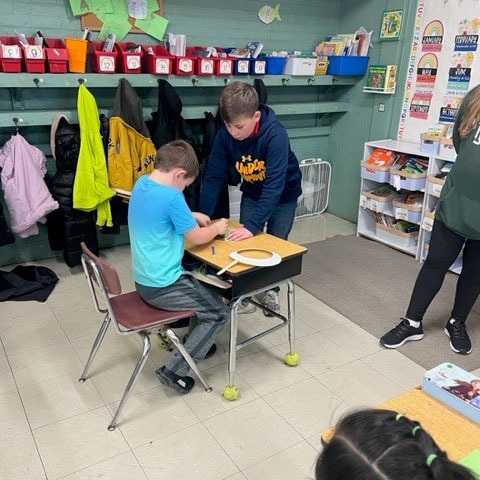 On Wednesday, April 26th from 6 - 8 pm, Washington Elementary School will be hosting 'A Night to Reminisce'! Please see the flyer below for more information. We hope to see you there!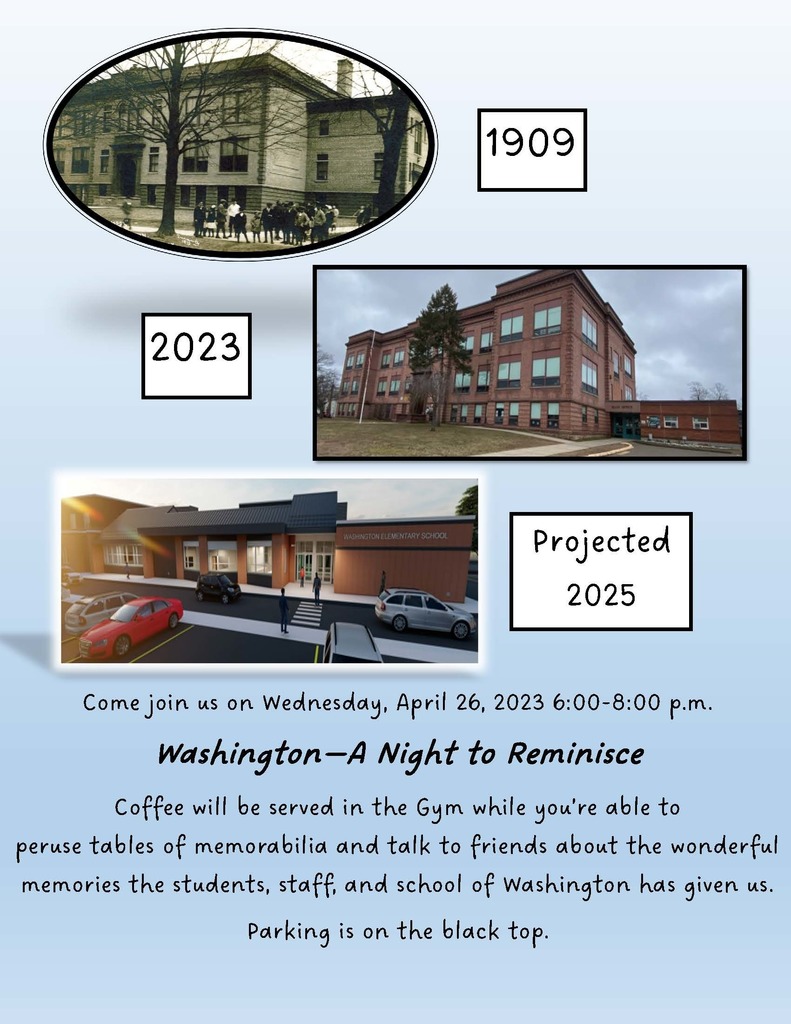 🎭 'Grease' by the West Haven High School Theatre Workshop is just over 2 weeks away! There will be 4 shows beginning March 30th through April 1st, see the flyer below for more information. You won't want to miss this! Tickets:
http://bit.ly/3xf7kxC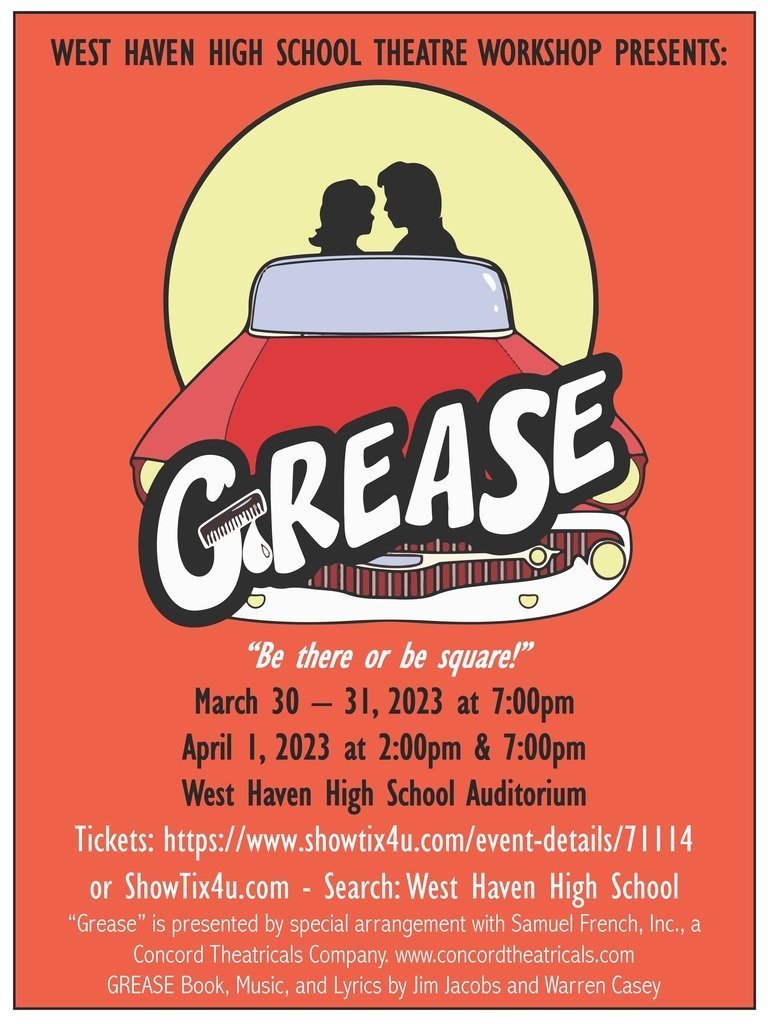 Westies! Please see the flyers below for information about t-shirts that will benefit WHHS Senior Scholarships!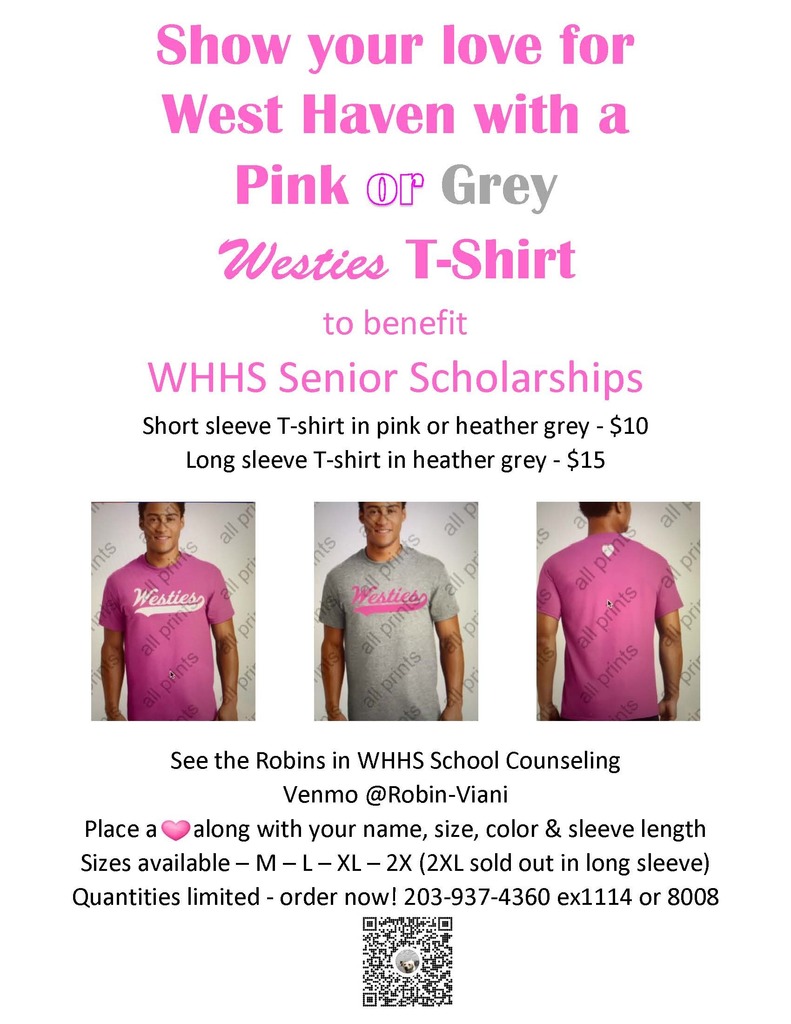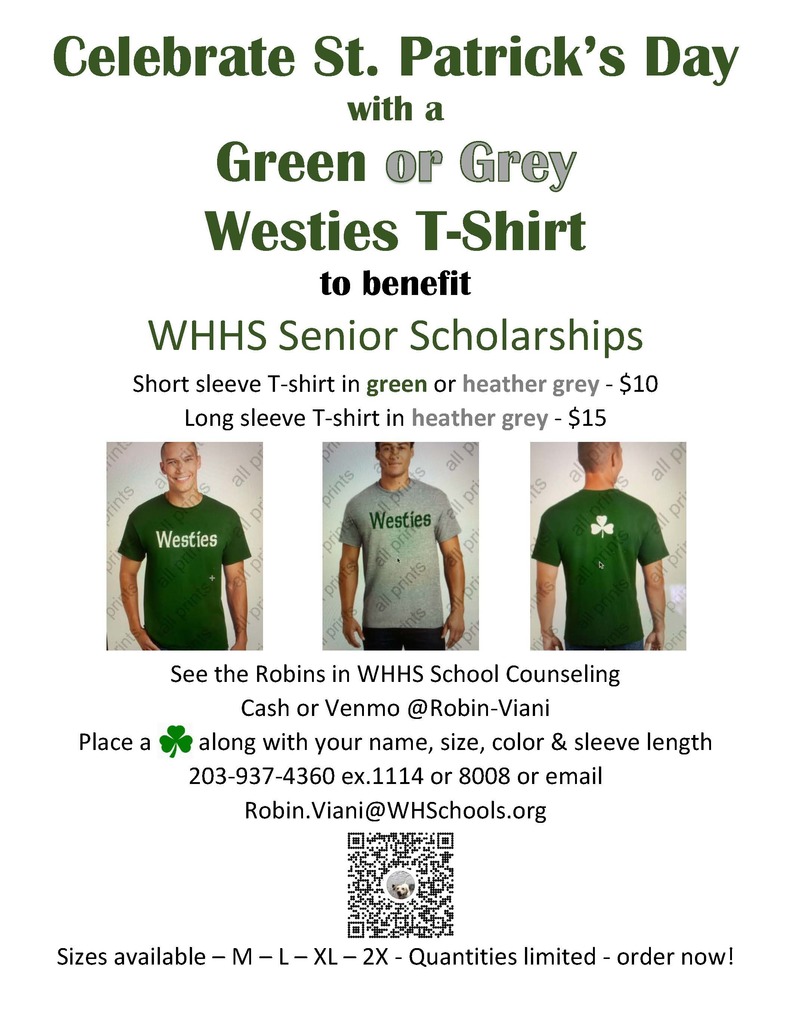 On Thursday, May 16th, WHHS will host its 8th Grade Open House in the Cafeteria at 5 pm! Please see the flyer below for more information.

Come join us for the Scholastic Book Fair in the library, March 13 to March 17!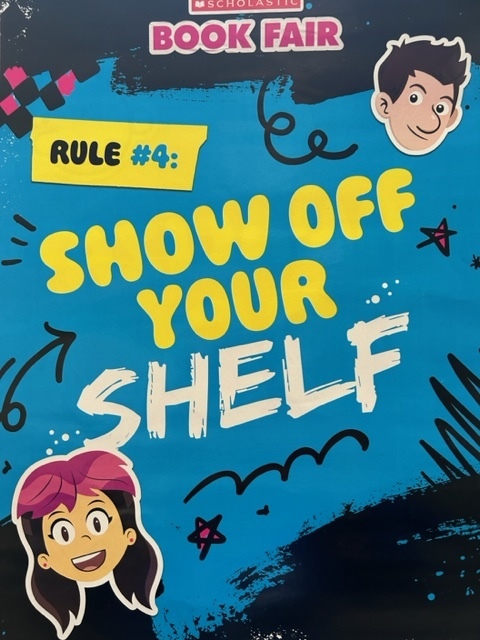 The University of New Haven Dental Hygiene Program will be hosting a 'Give Kids a Smile' Event! Free preventive services will be provided for kids and adolescents, aged 3-18. Please see the flyer below for more information.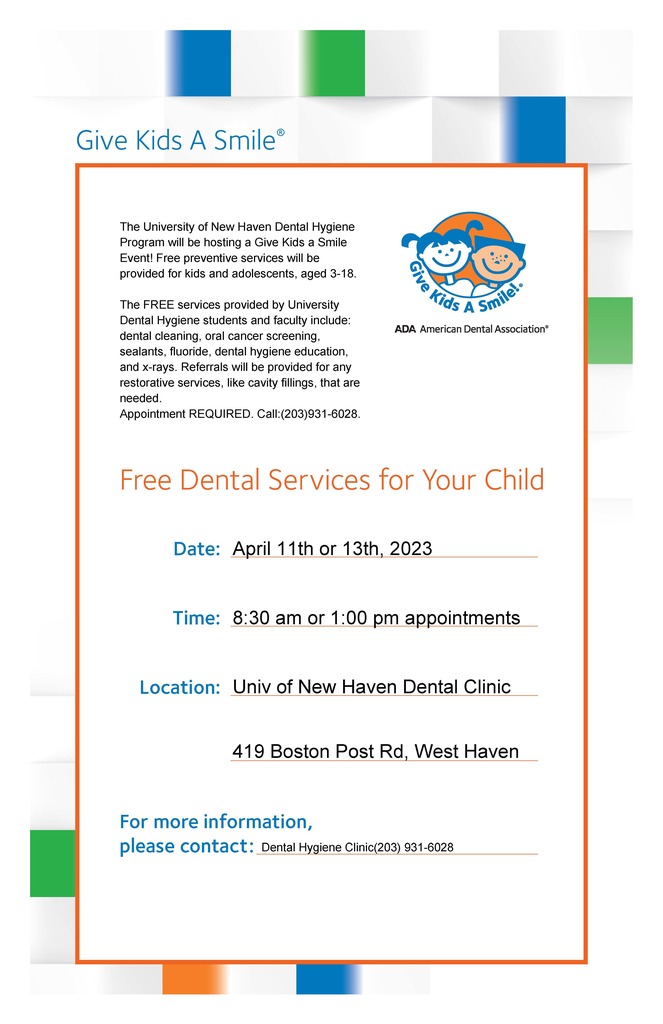 REMINDER | Tomorrow, March 9th, is a half day for all Bailey students due to Parent Visiting Night.

🗣️ Attention Paras in West Haven Public Schools! Please see the flyer below regarding the Para Pro Test requirement!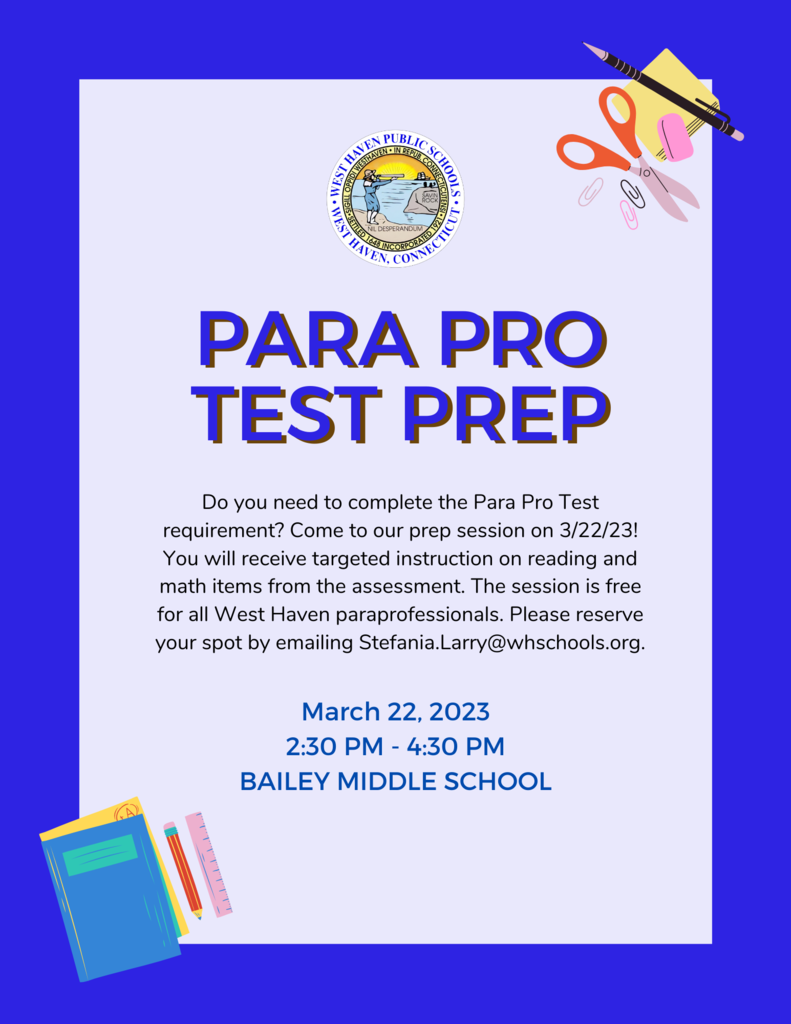 In honor of Board of Education Member Appreciation Month, we celebrated our incredible board members last night with a reception prior to our board of education meeting! 𝙏𝙃𝘼𝙉𝙆 𝙔𝙊𝙐 Cebi Burns Waterfield (chairwoman), Patrick Egolum (vice chairman), Andrea Talamelli (secretary/treasurer), Jennifer Frost, Robert Guthrie, Anne Heffernan, Kimberly Kenny, Patricia Libero, and Morgan Watts, as well as our student representatives, seniors Ivanna Baez, Ayannah Obas and Diego Soto, and juniors Allison Pastore and Jenna Teshoney, for the excellent work you all do for our community and schools!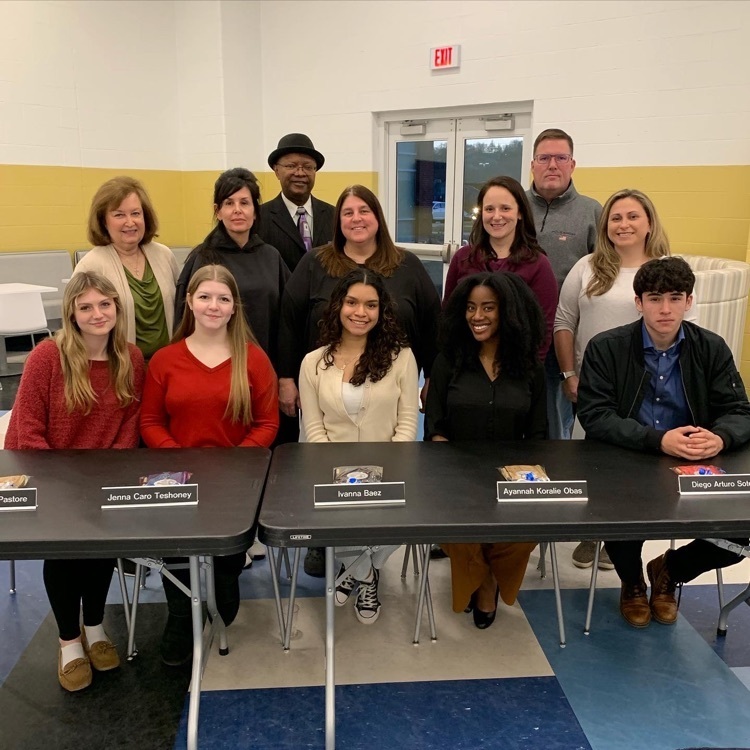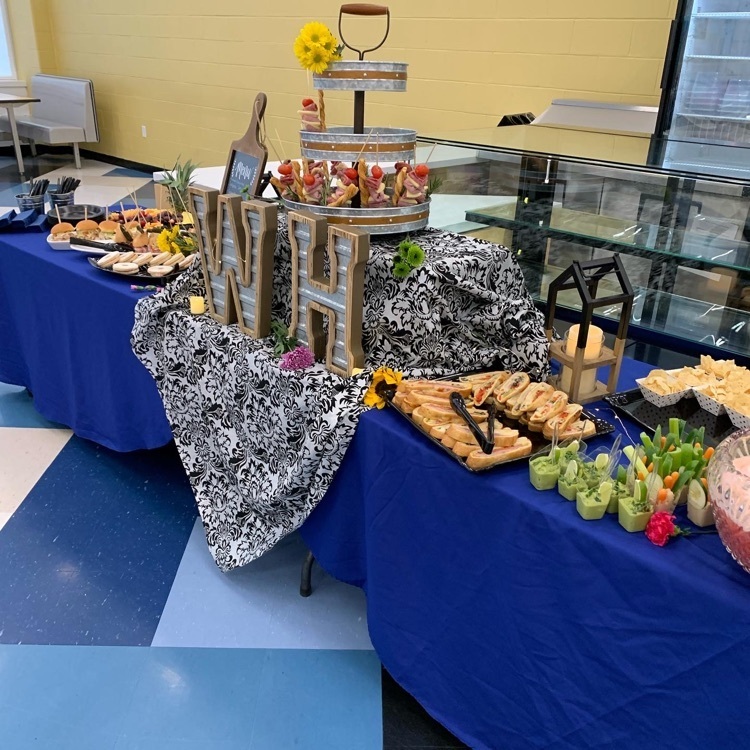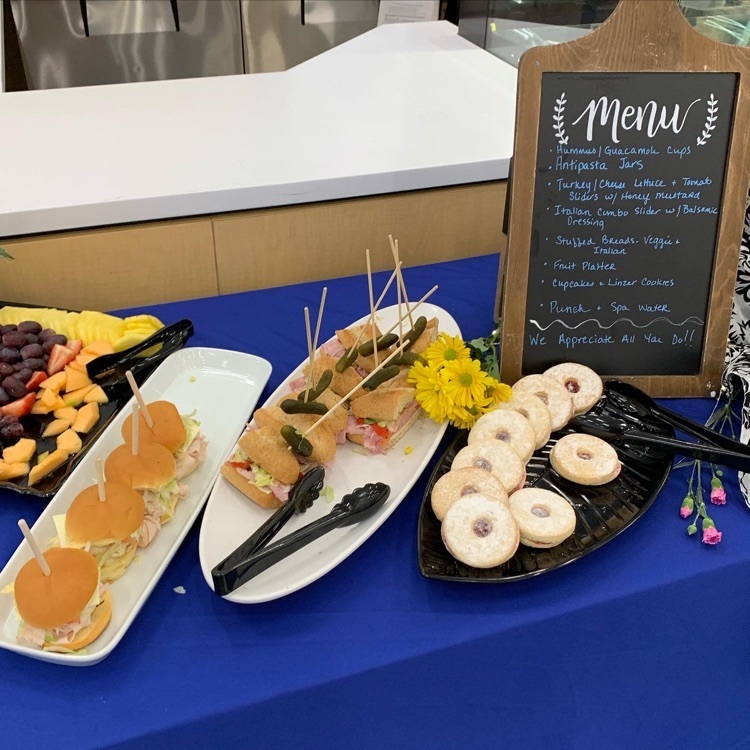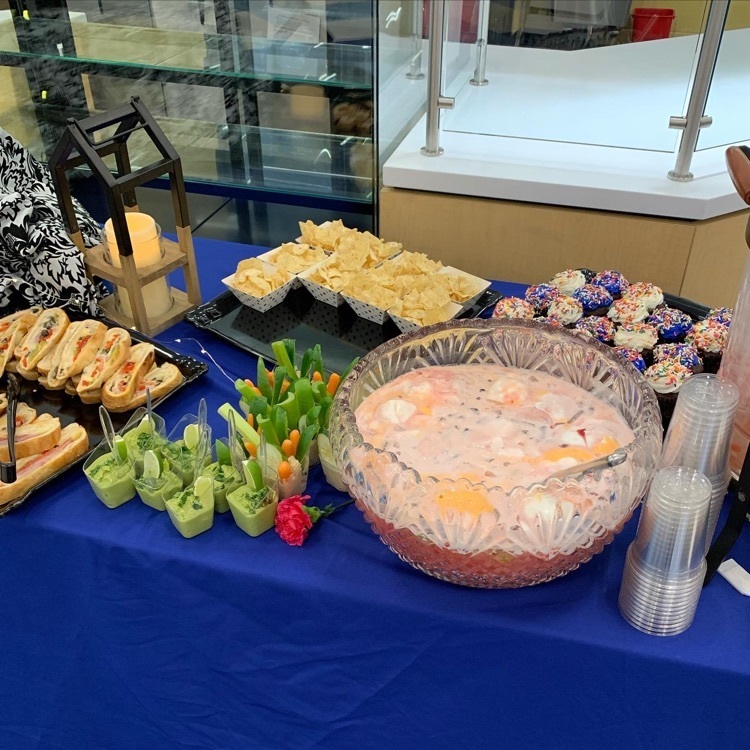 On Friday, March 3rd and Saturday, March 4th, 10 Bailey Middle School band students participated in the Connecticut Music Educator Associations Southern Region Honor Band and Orchestra! These students auditioned in December and their scores qualified them to participate in this weekend's festival. The students practiced with professional musicians and performed with 160 other students from around the state! Congratulations to Martha Agustin, James Banegas-Molina, Madison Davis, Kwamena Dwamena, William Hulse, Brandon Kifer, Jonathan Meza-Camaron, Katarina Oliveira, Kemal Rogers, and Xavier Williams.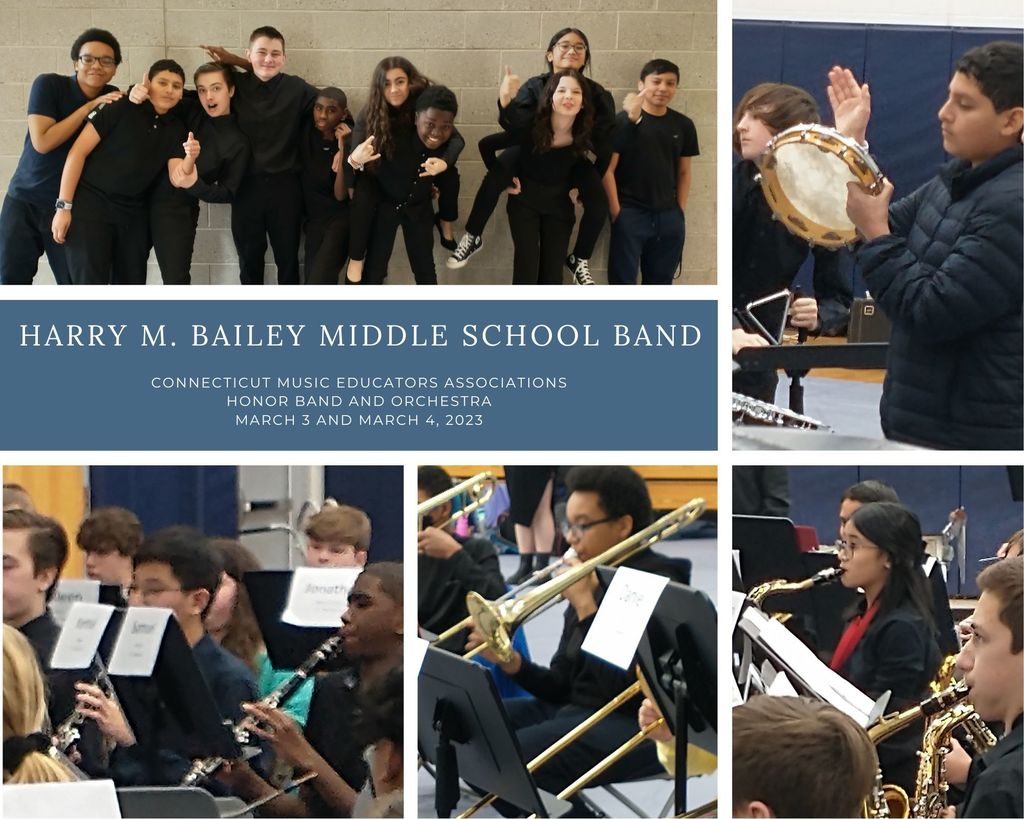 West Haven Public Schools is interviewing for School Nurse positions, both full-time and per diem subs. If interested, please apply here:
https://bit.ly/3QBJfKp

The West Haven Public Library's Reading Buddies program begins next week and will run every Monday from March 6 to March 27! See the flyer below for more info.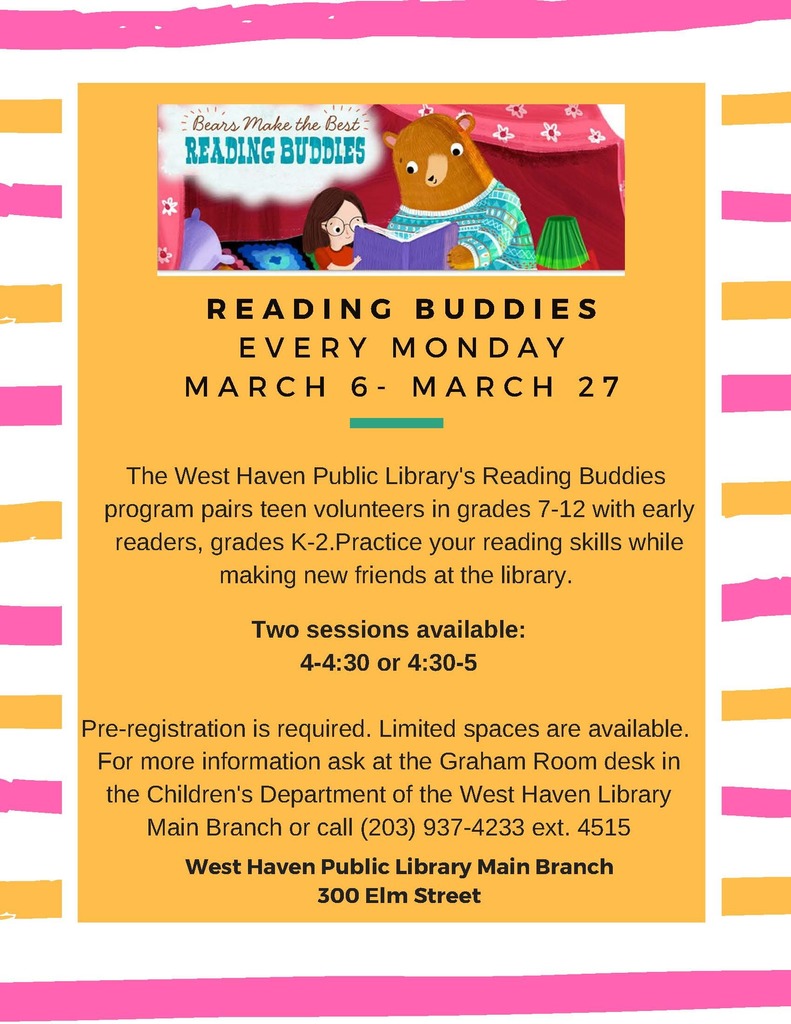 Region 1 Local Health Departments are hosing a series of mental health webinars. Please see the flyer below with information.

REMINDER | Tomorrow, March 1st, is a half day for students due to Staff Development.

The WHHS Coaches 'Learn to Play Lacrosse Clinic' for boys and girls will take place March 4th and March 11th! Please see the flyer below for more information.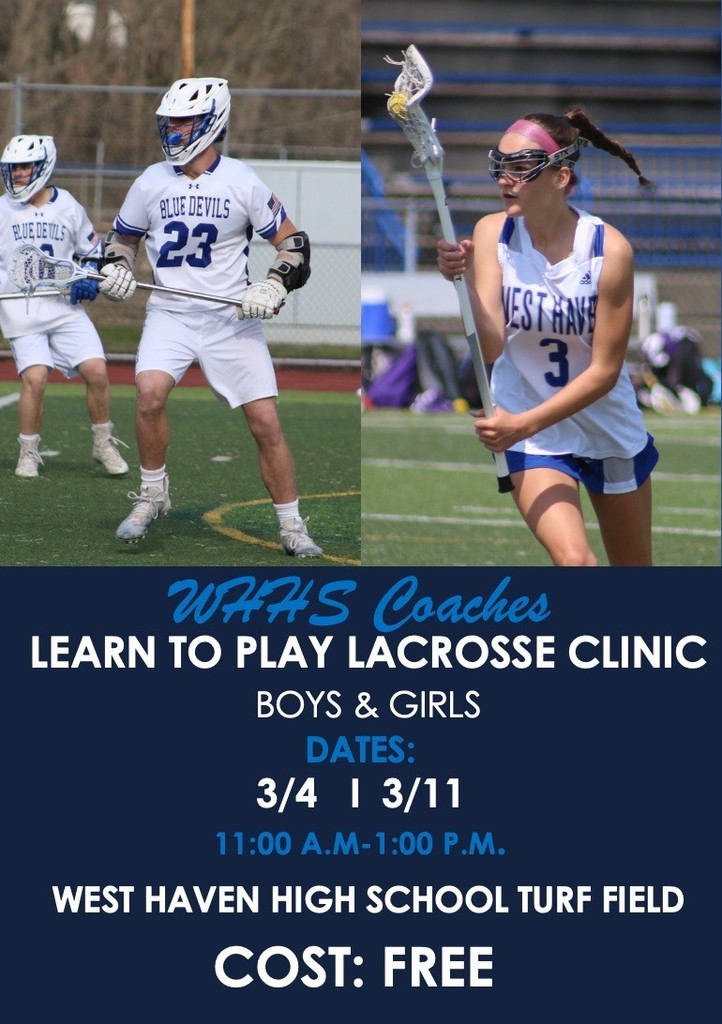 All West Haven Public Schools are closed Tuesday, February 28th due to the impending snow storm. Todas las Escuelas Públicas de West Haven estarán cerradas el martes 28 de febrero debido a la inminente tormenta de nieve.